Opioid use by chronic pain patients either dropped or stabilized after they received a spinal cord stimulation device, according to a new study.
The results prompted the researchers to suggest that physicians consider spinal cord stimulation (SCS) sooner for patients whose pain worsens over time rather than prescribing more painkillers, said principal researcher Ashwini Sharan, M.D., in an interview. The small, battery-powered transmitters deliver signals through electrical leads implanted along the spinal cord tointerfere with pain messages traveling from nerves to the brain.
The study included insurance data from 5476 patients who had SCS and compared the numbers of their opioid prescriptions before and after implantation. One year after implant, 93% of patients who continued spinal cord stimulation (SCS) therapy had lower average daily morphine-equivalent doses than patients who had had their SCS system removed, according to the study, which Sharan plans to submit for publication.
"What we noticed is that people had a massive escalation in their narcotic usage a year before the implant," said Sharan, a neurosurgery professor at Thomas Jefferson University in Philadelphia and president of the North American Neuromodulation Society. Sharan presented the results at the group's annual meeting this week." In the group that continued with the SCS, the narcotic dose was decreased again to the level it was before it escalated.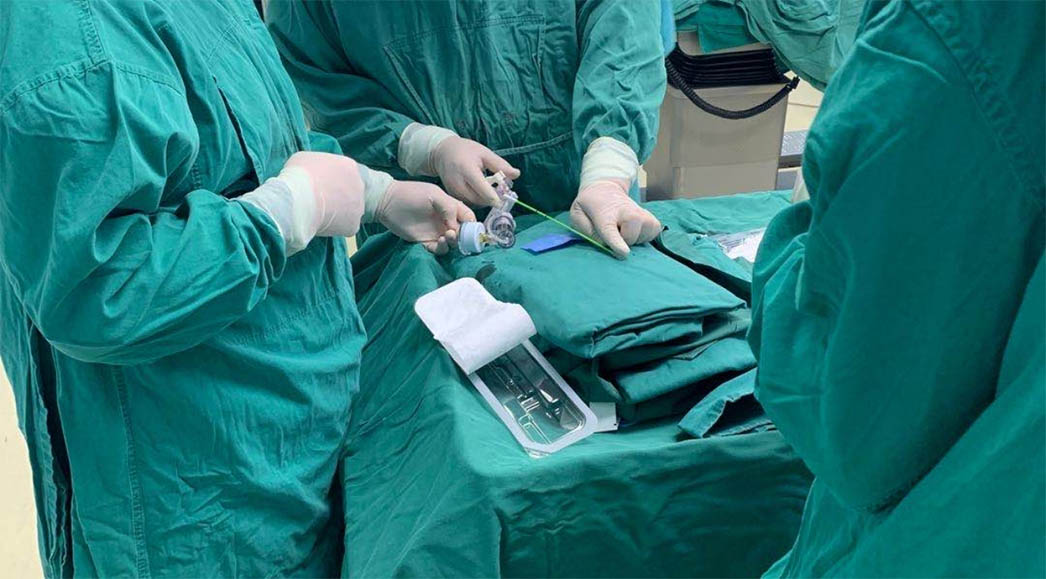 "There's not a lot of good population data, basically, that says what is the relationship between these narcotics and these implants. That's really the punchline of this," he added. "We have a working document and protocol and are sponsoring a prospective study of using the device as a narcotic reduction strategy because believe it or not, that has not been studied."
The researchers did not know which manufacturers' SCS systems were implanted in the patients whose data they studied, and do not have funding lined up for a further study, according to Sharan. The initial study was funded by St. Jude Medical, which was recently acquired by Abbott. FDA approved St. Jude's BurstDR SCS system last October, the latest in a seriesof SCS approvals.
Abbott went to great lengths to persuade physicians to prescribe the opioid painkiller OxyContin in the early years of its availability, according to a report by STAT News. The news organization obtained records from a case brought by the state of West Virginia against Abbott and OxyContin developer Purdue Pharma LP, alleging that they inappropriately marketed the drug. Purdue paid $10 million in 2004 to settle the case. Neither company, which had agreed to co-promote OxyContin, admitted wrongdoing.
"SCS is the last resort," Sharan continued. "If you wait a year for someone to almost double their narcotic dosage, then you have to wean them off that. It's a lot of lost time."
A year's prescription of morphine typically costs $5,000, and the cost of side effects adding to the total, Sharan noted. Spinal cord stimulators cost an average of $16,957 in January 2015, up 8% from the previous year, according to the Modern Healthcare/ECRI Institute Technology Price Index. Newer, more complex models manufactured by Boston Scientific and Medtronic cost an average of $19,000, up from about $13,000 for older models, the ECRI data show.
Hospitals are opting for the newer models, ECRI reported, although updates like Bluetooth connectivity do nothing to improve pain relief, according to Sharan. The society president said he implants about 300 devices a year, including SCS, and tries to make "a big distinction, when I speak to physicians, on features versus function. People get really lost in the shiny new tools."
---
Post time: Jan-27-2017